"Researching spirit"-180 thousand days' hard working is just for one piece of SIMM MARBLE
Updated 2020-12-28 14:32:37
News from Ceramic City internet In July 2016, NABEL SIMM MARBLE-Global new generation of ceramic tile came to the world. This tile reaches its top level by technology innovation, and SIMM MARBLE will become UP new trend of the ceramic industry, and the tile's definition will be re-named, the ceramic industry structure will be re-organized . Since then, maybe there will be two catagory of ceramic tile –NABEL SIMM MARBLE and other ceramic tiles.
What is SIMM MARBLE?? The vice president and General Engineer Mr. Yu Aimin from NABEL R/D department explained that SIMM MARBLE is the tile whose surface is coated porcelain layer, with ink jet printing decoration, fired with high temperature, micron grade surface finishing . So, how to redefine the ceramic tile??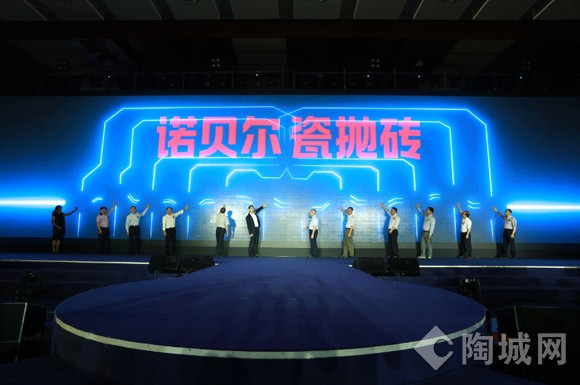 The breakthrough of four core technology initiated the new production technology for porcelain tile.
Behind this successful SIMM MARBLE, NABEL R/D team of 300 persons spent five years (more than 180 thousand working days) to complete this researching work, General Engineer Mr. Yu said that we have been searched the new and valuable core technology, this is a technical system instead of single technique. From the porcelain surface decoration , ink jet soluble salt technology and multi-charge feeding technology to micron-grade polishing technology, forming a "Four in one" innovative system, Professor doctor Yihong who is from institute of technology of South China deemed this is the embodiment of NABEL outstanding artificial spirit, represents the top of China manufacturing level, and can match with world top level ceramic manufacturing.
Vice secretary of China building material federation Mr. Hejun expressed his deep recognition for SIMM MARBLE'S innovation spirit and new technology. And the vice chairman of China ceramic building and sanitary association Mr. Miaobin deemed that currently the ceramic industry has entered a new developing mode, and the revolutionized SIMM MARBLE developed by NABEL initiated a new ceramic tile production technology, which is in advance of both domestic and international level, and has the landmark significance.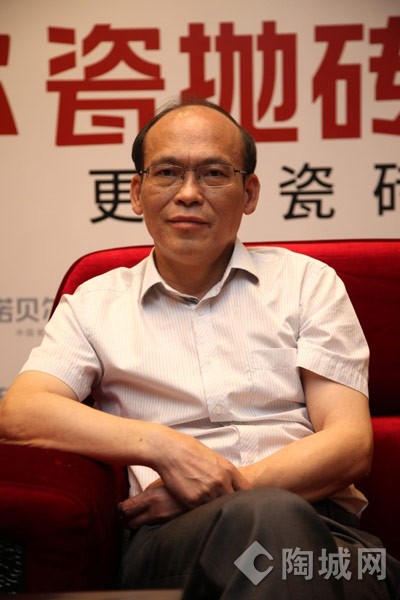 Vice president of R/D department –General Engineer Mr. Yu Aimin
Presenting 3-D effect function which is beyond natural stones.
The advantage of natural stone is the natural vein or pattern and warm surface touching feeling. But the price for natural stone is always very expensive due to its limited natural source and un-reproductive status, For example, for the natural stone of "Fish white", its market price is around 10000 rmb yuan per sqms.
Based on the concept of " Technology traces back nature, design traces reality", SIMM MARBLE can present variety of stone effect via the technology re "multi-charge feeding","Ink jet printing soluble salt" .The pattern precision reaches 400DPI which is 5 times for traditional tiles. The design pattern will continue to the inside of the body because of the multi-charge feeding technology, so when cutting, beveling, rectifying and grooving, the pattern design can be seen from the cutting side, the cutting effect is exactly the same as natural stones.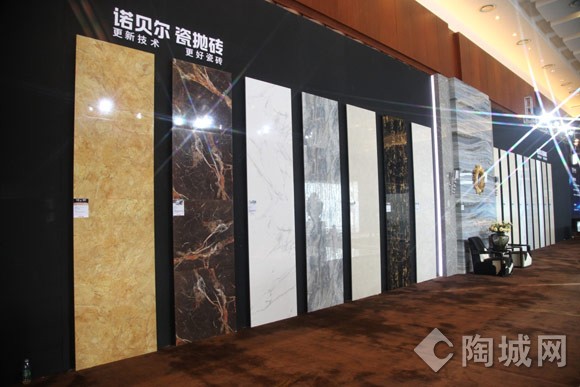 Show room for SIMM MARBLE in the news conference spot
Constantly insist on the porcelain surface, quality and beauty co-exist
In 2009, NABEL imported the first ink jet printing machine in Asia, and initiated the ceramic digital decoration era. This technology is suitable for decoration of glazed tiles, they are very welcome by the market due to its vivid stone pattern, but its surface anti-abrasion ability is low because of the vitrified glaze.
In view of this disadvantage, NABEL overcame a lot of difficulty to develop the new generation of ceramic tile-SIMM MARBLE, it uses porcelain surface to substitute glaze surface, so the surface anti-abrasion ability reaches a high level and the surface touching feeling is warmer. The usage of ink jet printing soluble salt technology makes the surface pattern more vivid and beautiful, currently NABEL has developed 34 different patterns and 60 different models! The "Fish white" is rich, solid and powerful, and the noble model, like "black golden flower" is a marvelous creation excelling nature. Under certain condition, the pattern of SIMM MARBLE can be extended unlimited, can freely express the design language, fully meet customer's individual decoration requirement.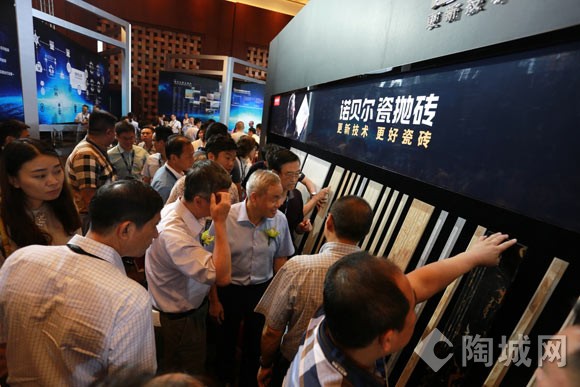 Guest's visit to NABEL SIMM MARBLE show room
The ceramic industry insiders point that: The recent year's household decoration trend is the recovery of high end ceramic tiles. High end ceramic tile requires breakthrough re technology、appearance、texture and pattern to cater for customer's new picky requirement. Based on the four core technologies, NABEL SIMM MARBLE will lead the tide of High end ceramic tile decoration-SIMM MARBLE decoration, which will substitute regular polished porcelain tile、glazed & polished porcelain tile.
# # #
About NABEL SIMM MARBLE
SIMM MARBLE one of the new developed wall and floor tile category. It is firstly developed by NABEL and applied with new innovative technology to make superior ceramic tile.
Four core technologies: 1,Surface course decorated covering technology、2,Inkjet penetrating technology、3,Multi-charge full body technology)、4,Micron-grade surface treating technology; The four core technology is shortened as "SIMM-TEC", two items gained invention patent,three items gained patent for utility models.(ZL201110309097.0、ZL201210331440.6、ZL201520223517.7、ZL201520273310.0、 ZL201520273496.X)。
The superior tiles, its surface layer is made by porcelain material, ink jet printing, high temperature firing and micron grade finishing. Compared with the regular glazed porcelain tile (such as glazed & polished porcelain tile, crystal polished porcelain tile), it has better anti-abrasion, warm surface touching feeling, more vivid surface veins, suitable for all kinds of building's internal and external wall and floor decoration.
About Hangzhou Nabel Group
Nabel Group was established in 1992, after 24 years' continual development, it has become the first selected ceramic tile supplier and producer for global high quality customers, its sales turnover reached the top level position for the last continual 23 years for single brand in ceramic tile industry, Currently under NABEL flagship, there include SIMM MARBLE series、Gem stone series、Joy stone series、CESAN Impression series and variety of other accessory tiles, and generating lot of new decorative design concept, offering perfect product and service for global high quality customers.